Teaching Approach: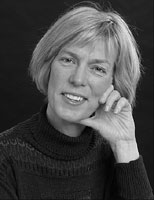 My goal is to impart the joy and satisfaction of making music at the piano. I work with adults and children (starting at age 5) and am sensitive to individual learning styles, interests and abilities. Students are exposed to many types of music, they learn to play by ear, read music, and gain a working knowledge of chords and harmonies. Good technique is important at all levels, linking physical movement to musical expression. My students enjoy participating in recitals twice a year, playing at nursing homes, and at festivals and competitions.
Through weekly private lessons, monthly group classes and regular performing, students acquire comprehensive music skills for a lifetime.
I find that both children and teens do best when parents actively value music at home and are involved in keeping the project on track.
Background:
Degrees include: B.M. in Piano Performance, Univ. of Colorado, M.M. in Piano Performance and Movement, Univ. of Redlands. Doctoral studies in Music Theory, Univ. of Michigan. I am a certified teacher of the Alexander Technique, which is a method for increasing ease in physical performance. I have training in the Suzuki Method, the Taubmann Technique, and Piano Kinematics.
Contact:
Christine Olson
12 Forbes Ave
Northampton, MA 01060
413-586-4012
christine@theforbesstudio.com