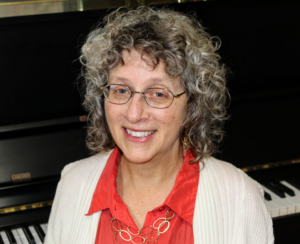 Teaching Approach:
Looking for a piano or flute teacher? Meet Amy Rose! If you are between the ages of 5 – 105, I look forward to meeting you and helping you get started learning, or to continue developing the skills you need to play almost any kind of music you dream about. I believe in a well-rounded approach and use a variety of techniques to teach playing by ear, reading, improvisation, theory and composition. I like to use the Suzuki method for very young students, and a wide variety of music later on, encouraging students to explore their own tastes in music.
During the pandemic, I can teach online, or in person outdoors once it warms up. After we've been vaccinated, I can teach at my studio in South Amherst, online, outdoors or at your home.
Are you looking for a teacher for your child age 5 – 9? I mostly like to use the Suzuki approach complemented by several different reading books. Please note that for children ages 5 – 7, parental attendance is needed at Suzuki lessons and at your home practice sessions. (You'll learn to play right along with your child!)
Here's a link to get you started learning about the Suzuki approach: https://internationalsuzuki.org/method.htm
Background:
Amy is a teacher who plays! She loves playing Jewish music and jazz at parties and concerts with her klezmer band Klezamir, and doing freelance music work at churches, synagogues and with other bands. She is a musician on call at Temple Beth El in Springfield. Amy believes in life long learning and is currently exploring Brazilian choro, Arabic and South American music. Amy is a mother of two teens, and loves swimming, skiing, hiking, biking, communing with nature and learning Spanish. You can hear her klezmer band music and videos at www.klezamir.com.
Amy started teaching in Pittsburgh where she studied with Harry Franklin of Carnegie Mellon University while in high school, and in Ann Arbor, Michigan where she graduated from the University of Michigan School of Music with a Bachelor of Music in 1980. She then studied for two years with the amazing Joseph Gurt, a student of the incomparable Dorothy Taubman. After moving to Amherst, Amy received her Music Ed. certification K – 9 from UMass. Along the way she studied several fascinating teaching techniques, most significantly Suzuki, Taubman Technique, Orff-Kodaly, Dalcroze Eurythmics and with Phyllis Weikart. She incorporates this knowledge into her teaching approaches.
CONTACT AMY ROSE